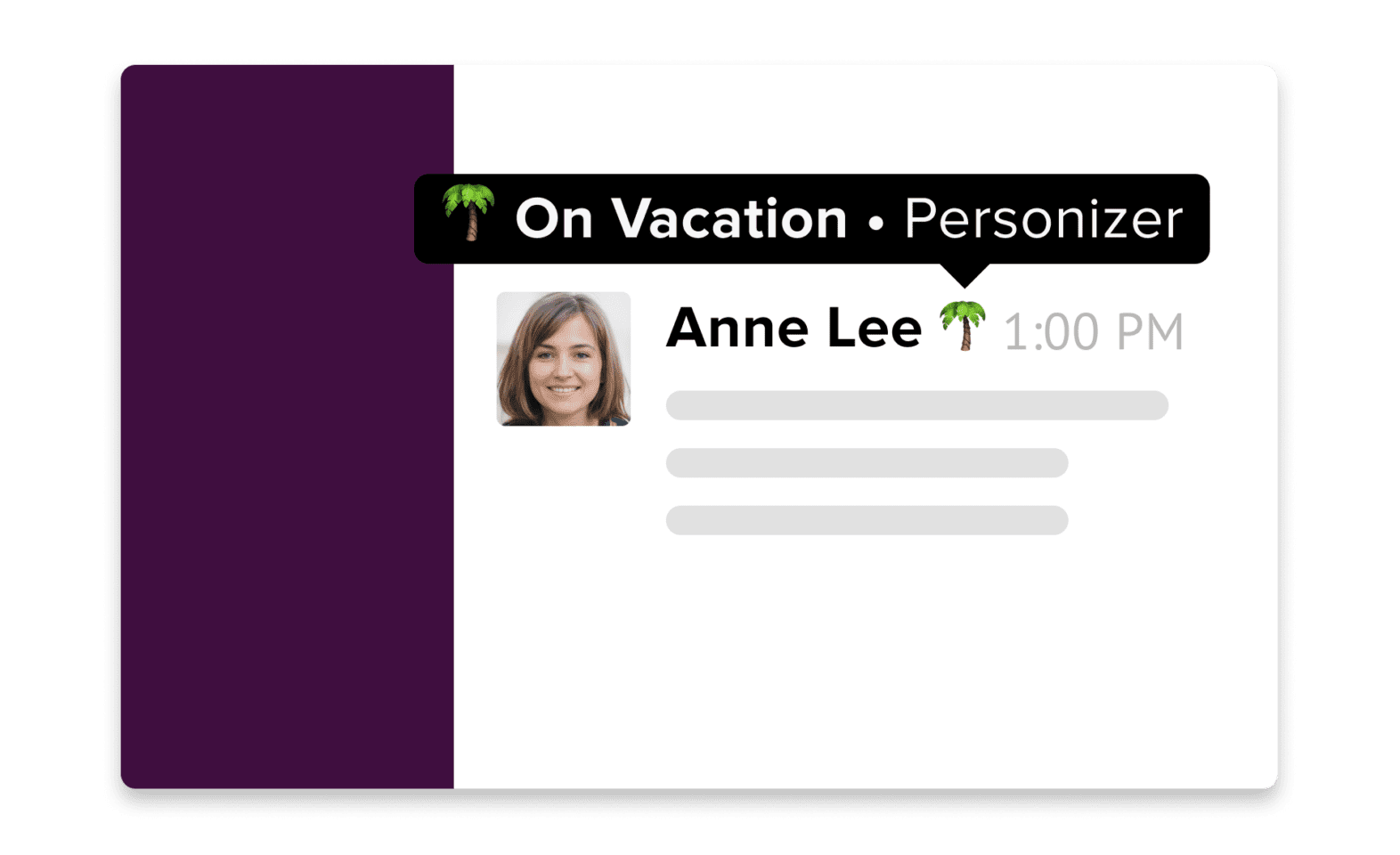 TEAM ABSENCES
Overview of all team member absences
Whether a colleague is working from home, on vacation, sitting in the office, or called in sick. In Slack, you can quickly see who is currently working or absent.
PERSONAL STATUS
Automatic change of status
If you have Personizer integrated with Slack, your Slack status will be automatically adjusted to your absences in Personizer. Each absence type was assigned a descriptive emoji.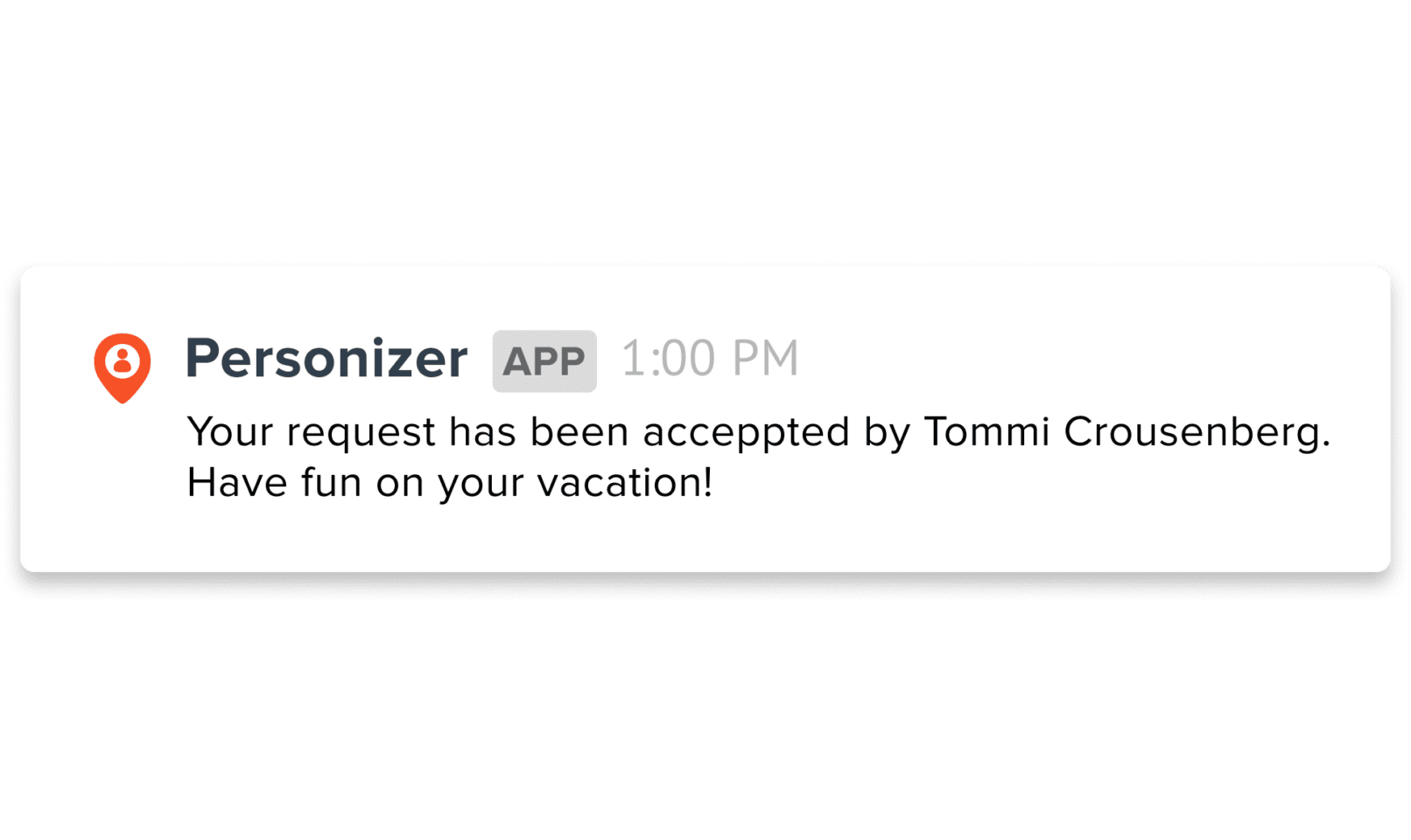 NOTIFICATIONS
Latest status updates in the channel
In the Personizer channel in Slack you receive updates on current messages, absences as well as your absence requests. This way you always keep track of everything.
REQUEST PROCESSING
Efficient handling of requests
As an admin, you receive requests directly in Slack. There, you have the option to approve or reject requests with just one click. This saves you a lot of time when processing requests.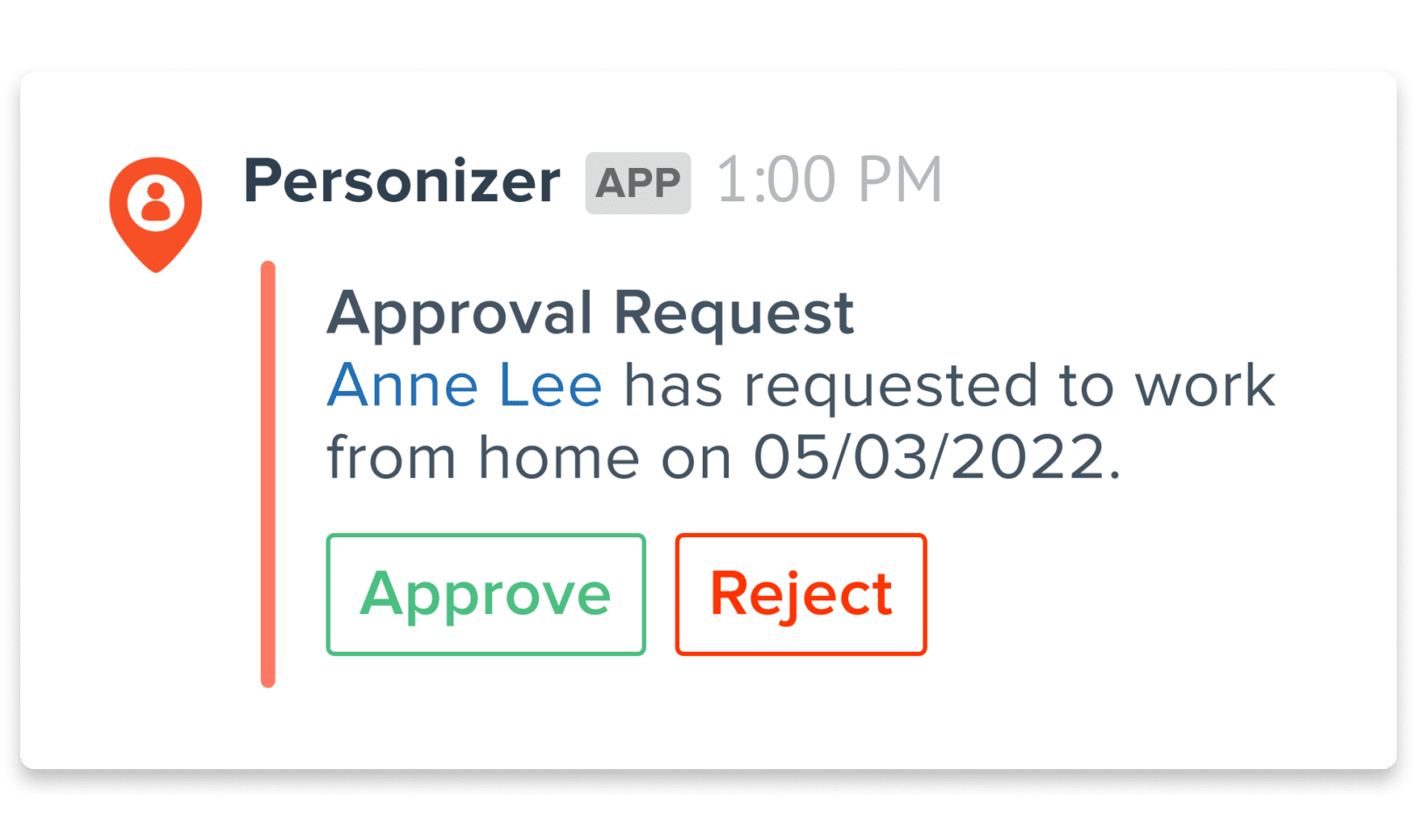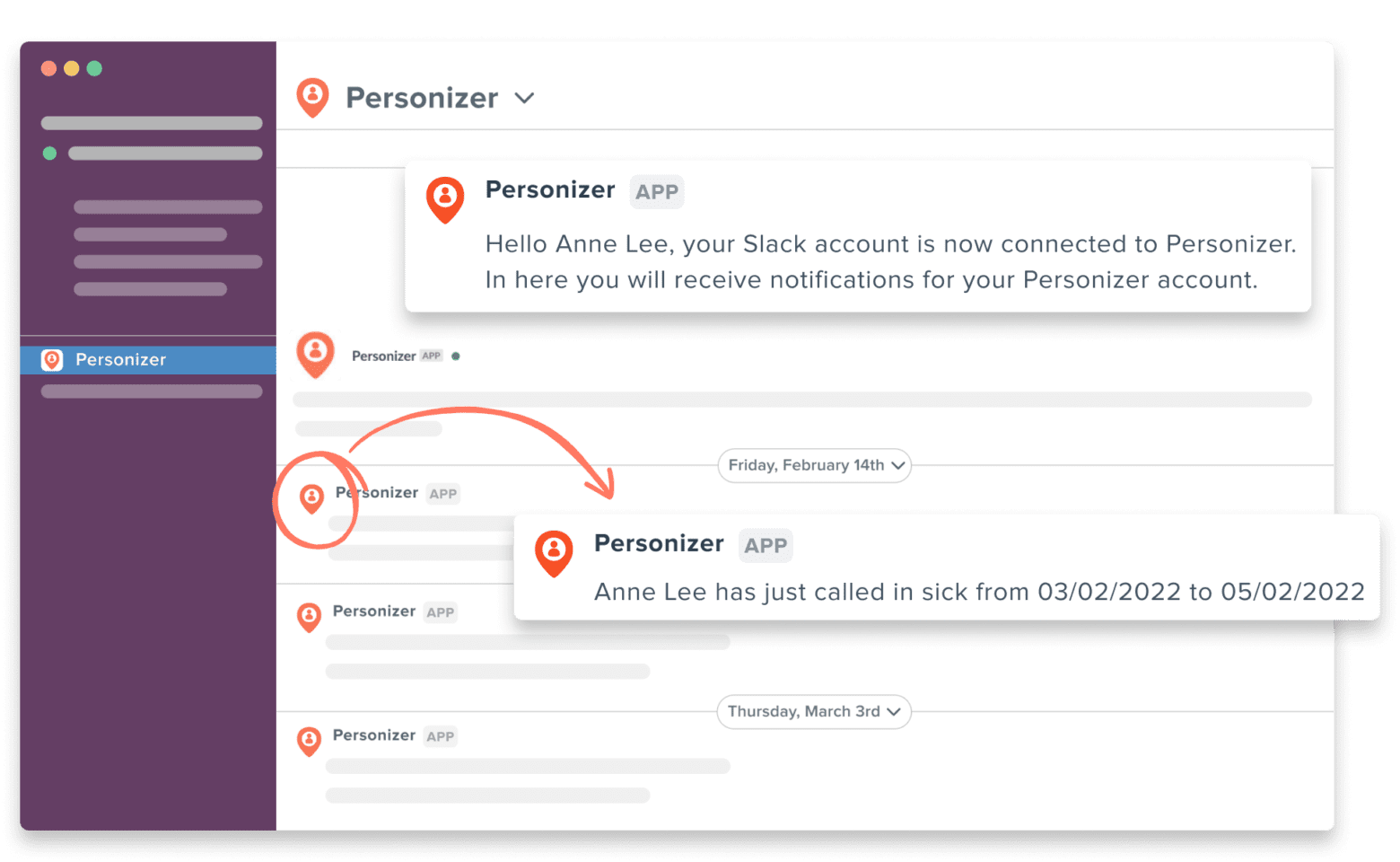 WORKFLOW
Automatic notification to requesters
The Personizer bot for Slack informs requesters immediately after confirmation or rejection of the request. This means that employees no longer must check the Personizer website to see whether their request has already been processed.
Integration Activation
How to connect Personizer with Slack
Step 1:
Create account
To make use of the integration, you need to create a Personizer and a Slack account.
Step 2:
Connect to Slack
Log in to Personizer and navigate to your profile page. Here you will find a button that says "Connect to Slack". Hit the button and follow the process.
Step 3:
Use integration
After you have successfully connected Personizer to your Slack Workspace, you will receive a confirmation via your Personizer App in Slack.
FAQ
Frequently Asked Questions
What is Personizer?
Personizer develops cloud-based HR tools for efficient time tracking and absence management. The user-friendly software solution already supports more than 500 small and medium-sized companies in digitizing their business processes.
How do I add the bot to my Slack workspace?
Adding our app for Slack is done in a snap! Simply press the "Add to Slack" button shown. After a short authorization process by Slack, the bot will be added to your existing workspace and ready to use.
Do I have any additional costs with the integration for Slack?
Good news. The integration for Slack is, of course, free of charge.
How will my team benefit from the integration for Slack?
An integration of Personizer and Slack is beneficial for employees, as well as for management. You can optimize the application process and save valuable time.
What is Slack?
Slack is a web-based instant messaging service that focuses mainly on communication between teams in companies.
Have more questions?